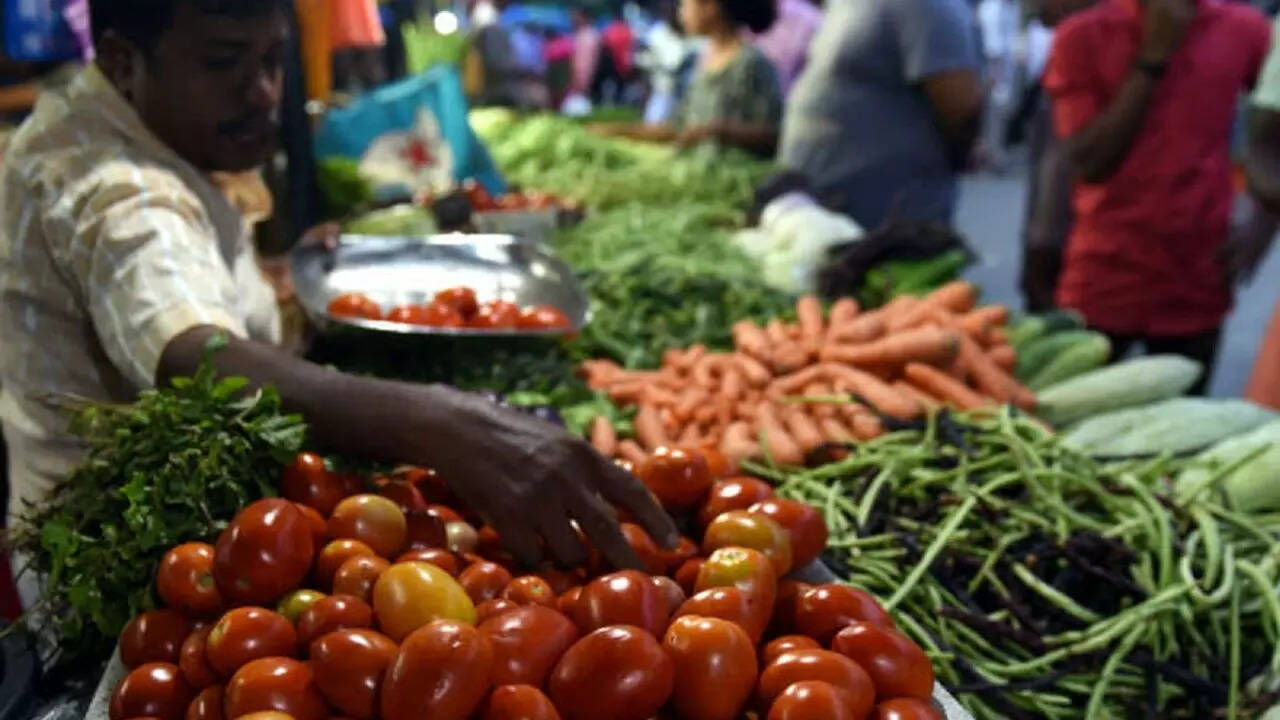 NEW DELHI: India's
retail inflation
in July jumped to 7.44 per cent from 4.87 per cent in June, government data showed on Monday.
The inflation, based on Consumer Price Index (CPI), is now once again above the RBI's comfort band of 2-6%.
The figures had stayed within the RBI's comfort zone for four straight months, dipping to an over two-year low of 4.25% in May 2023.
However, in July, the spike in retail inflation came amid a surge in prices of tomatoes and other vegetables due to shortfall during the monsoon season.
Previously, high inflation was recorded at 7.79 per cent in April 2022.
The inflation in the food basket was 11.51 per cent in July compared to 4.55 per cent in June and 6.69 per cent in July 2022, as per the data.
The retail inflation in vegetables year-on-year was 37.43 per cent while the rate of price rise in 'cereals and products' was 13 per cent, showed the data released by the National Statistical Office (NSO).
The government has tasked the central bank to ensure retail inflation remains at 4 per cent with a margin of 2 per cent on either side.
'Spurt on expected lines'
"The spurt in CPI inflation in July 2023 was on expected lines, however, 7.44% retail inflation was totally unexpected," said Devendra Pant, economist at India Ratings.
The figures come just days after the Reserve Bank of India (RBI) raised its inflation forecast for the current financial year to 5.4% from 5.1% earlier, citing food prices.
Prices of some of the most used vegetables in Indian kitchens, including tomatoes, onions, peas, brinjal, garlic and ginger, have more than doubled in the last few months.
The July print raises concerns of more generalized price pressures, IDFC First Bank Economics Research's Gaura Sen Gupta said.
Last week, the RBI held its key lending rate steady and moved to reduce the amount of cash in the banking system as inflation concerns resurfaced.
However, core inflation, which strips out volatile food and energy prices, was estimated to be 4.9% to 4.97% for the month.
Cereal inflation in July increased to 13.04% from 12.7% in June.
"While the spurt in vegetable prices is seasonal, the worrying trend is the structural nature of cereals inflation," Pant said.
Prime Minister Narendra Modi's government may have to import wheat in the coming months to cool prices, ahead of key state elections and national polls in 2024.
India banned exports of non-basmati white rice last month adding to restrictions on exports of wheat. Now it is considering abolishing import duties of 40% on wheat.
Even a moderate rise in food inflation tends to anger voters and Dhiraj Nim, economist at ANZ Research, said further measures may be required from the government.
"Inflation is a problem that impacts everyone so this is an added headwind to household budgets and, hence, growth. The imperative to act may be stronger ahead of upcoming elections," he said.
(With inputs from agencies)